---
BANQUET DATE CHANGE
Our banquet will be on April 22, 2015 - we voted on March 11 to move it up one week (originally scheduled for April 29) since we don't need to use the "makeup/snow day" built into our schedule this year.

Last week of bowling was April 15 (last position night).
Banquet will be held at Arni's in Market Square, Lafayette
Starts at 6:00 PM
Meals and soft drinks will be provided by league funds for all regular and substitute members
Please bring canned goods for Food Finders of Lafayette!!
Also, if you have something you'd like to bring/donate for door prizes,
that would be greatly appreciated!
---
PRO SHOP HOURS
Monday: 12:30 am - 3:00 pm
Tuesday: 2:30 pm - 4:30 pm
Wednesday: 10:30 am - 2:00 pm
Thursday: 10:30 am - 2:30 pm
Friday: 1:30 pm - 4:30 pm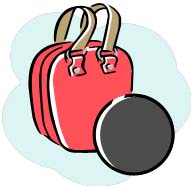 ---
Return to the Purdue Bowlermakers home page
Last Updated: 16 April 2015